Hey all, it's Chroberry here back again to show you some sweet stuff. We're gonna go through a format change here, where I'll be bringing you a handpicked selection of cards, sealed product, or just a Magic-related product that I think is cool. Think of it as an extension of New @ ABU, but with my own personal twist! You may know me as a buylist processor for the company, and if you're a frequent customer, I've probably graded a buylist or two of yours in the past. I'll be using this series as a way to share tips and tricks to our buylist, too!
For the past few months, I've been bringing you the Cool Stuff We Bought This Week, and it's time to do something a little different going forward. If you liked this series, fear not! I'll still be showing you some of the hot pickups of the week in a small section below the main article. If you were here just to look at the cool cards, that is definitely not going away. Anyways, enough of my rambling, let's get to this week's topic: Graded Cards!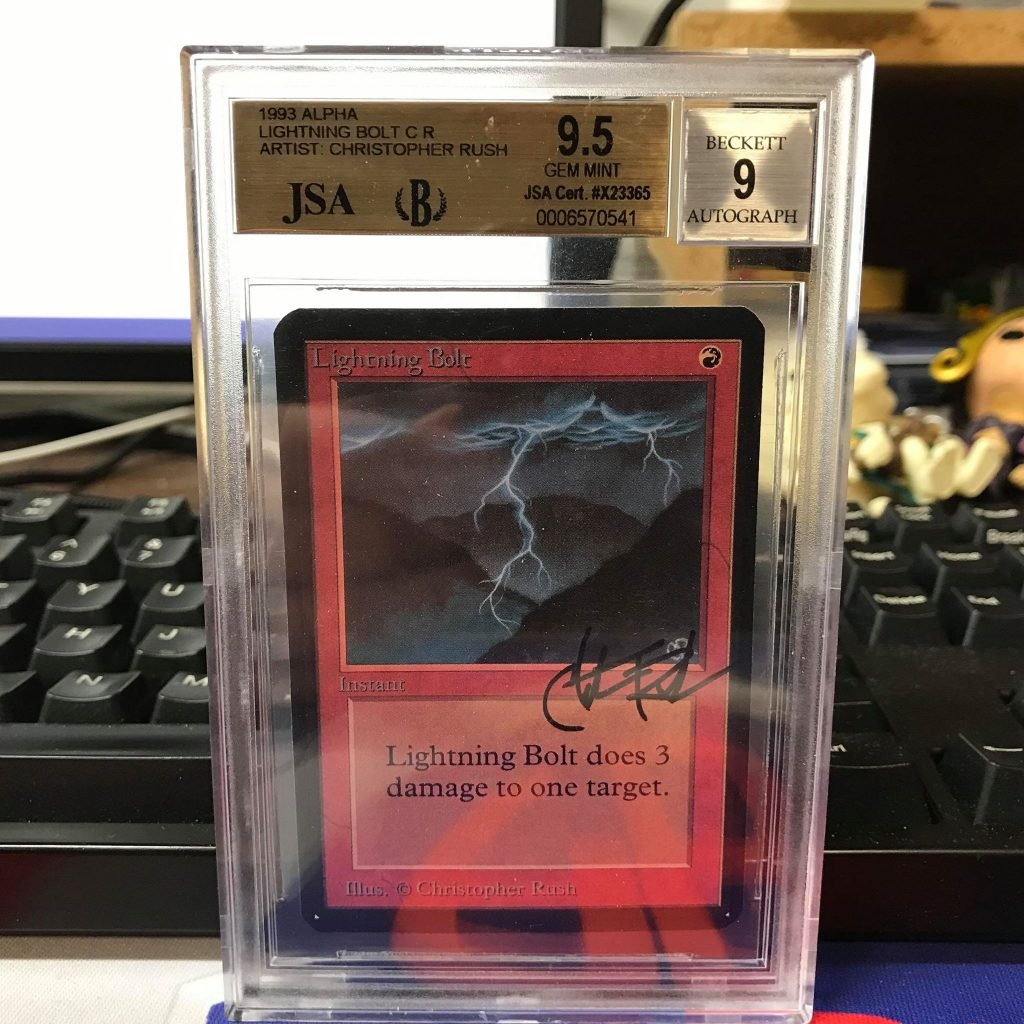 Graded Cards are the best example of a collector's item in Magic. A hard plastic slab encases the card so you won't be easily breaking in to play with them unless you've got a set of bolt cutters or reciprocating saw handy. You'll be better off setting one of these on a shelf or in a box for safekeeping rather than playing, especially with cards like these.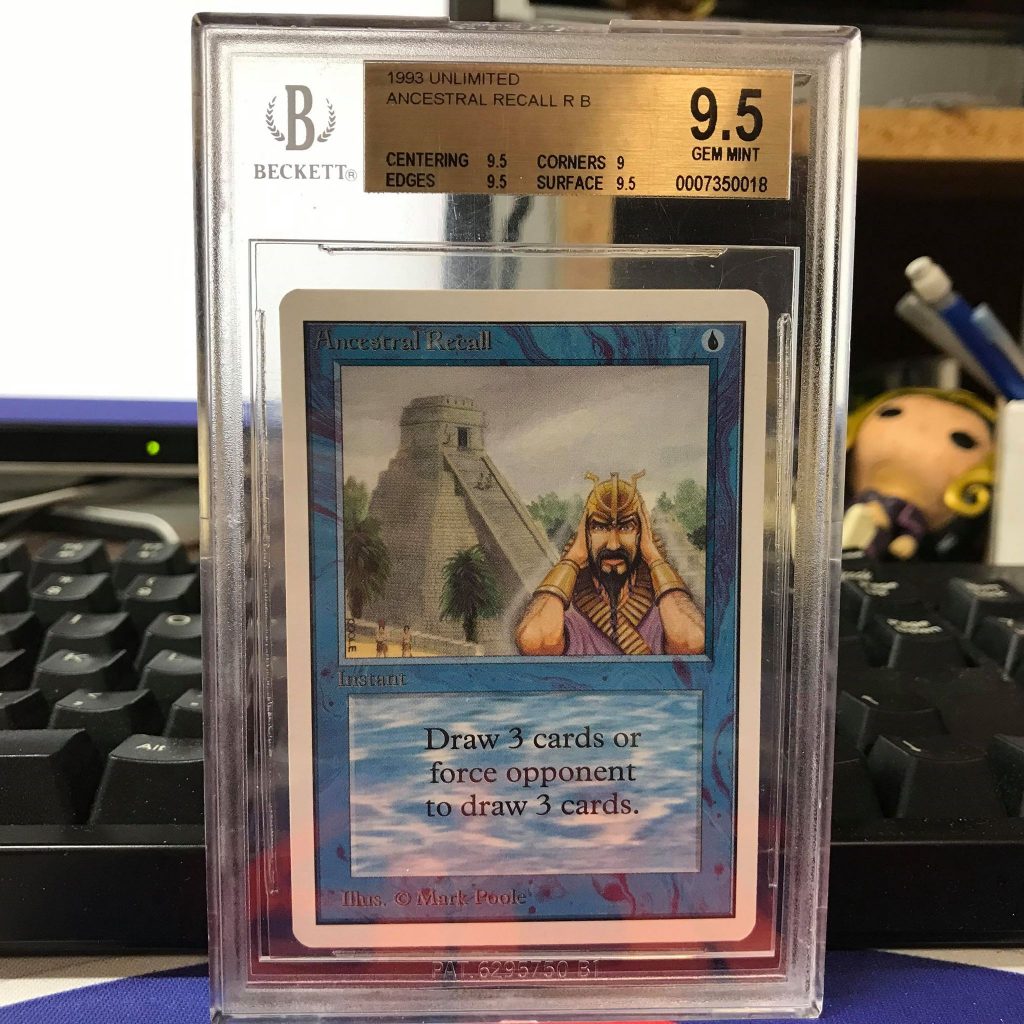 We deal primarily with two card grading bodies, PSA and BGS. Both use a ten-point scale, with BGS featuring subgrades and in-between decimals on their scale. Here you'll see this graded Ancestral Recall from Unlimited. It bears a 9.5 overall score, rated at Gem Mint. Pay special attention to those subgrades – the worst facet of this card are the corners rated at 9.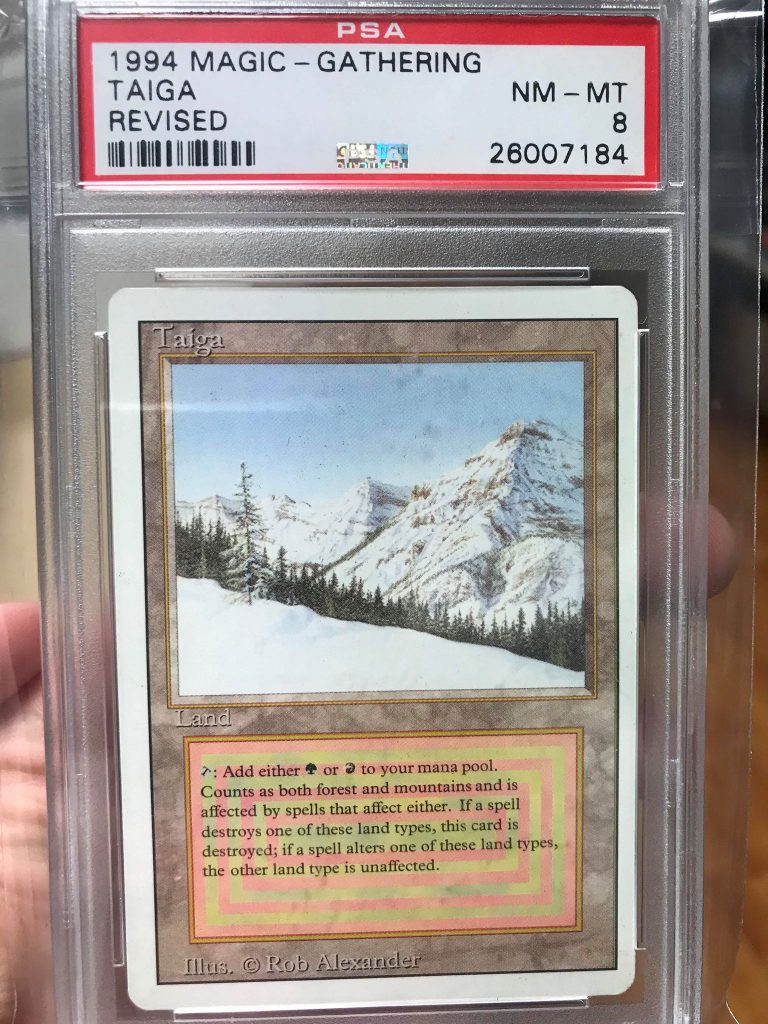 PSA slabs are a little different, just giving a score from 1-10, though most that we deal with will be on the range from 6-10. There's a long-standing debate as to which system is better, but I think it largely boils down to personal preference. BGS offers those subgrades for a more descriptive rating. PSA simplifies this in most cases (there are decimal graded cards from PSA, but only in special cases) but both companies grade fairly similarly, especially at the top of the range.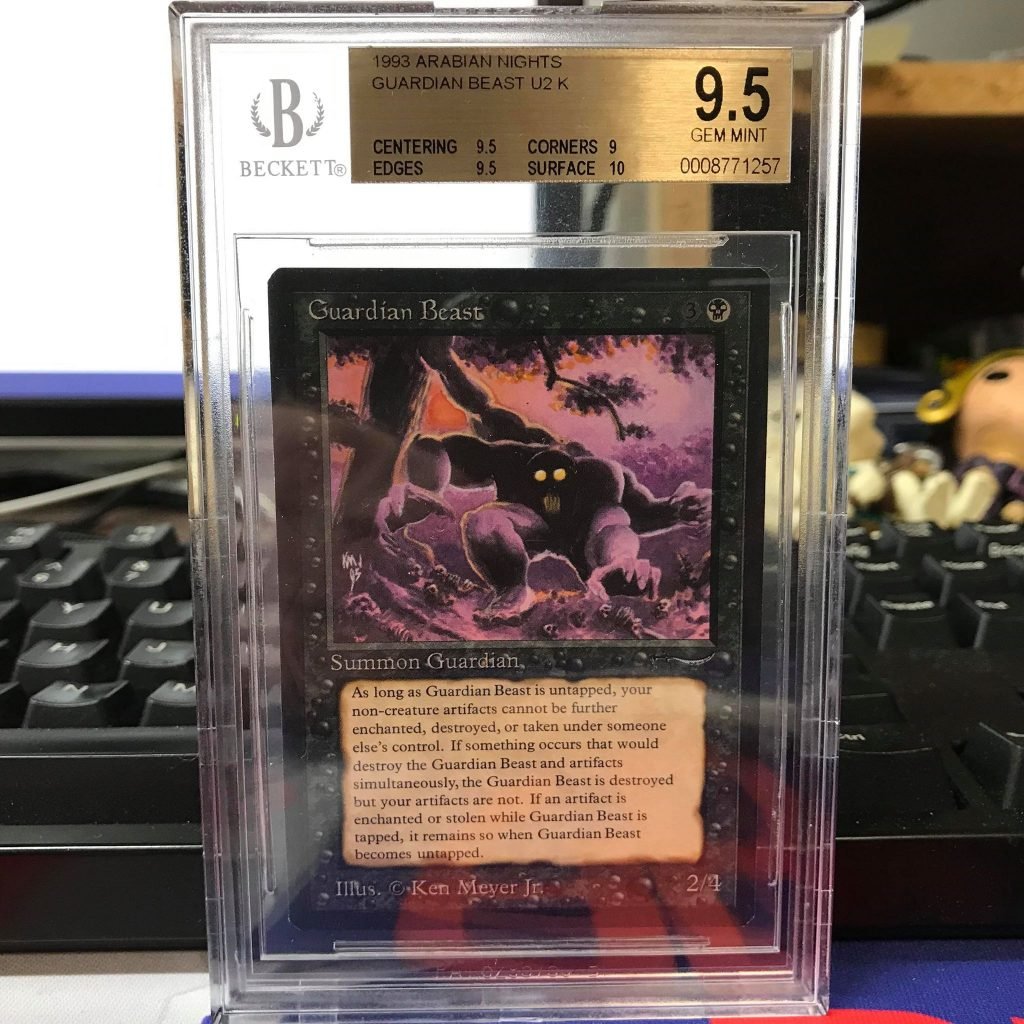 Graded Slabs from us are a premium collector's item and often come with a premium on the cost too. For cards graded 9 or above, you'll see they're priced a bit above a normal raw copy of that card. With that, we also provide a bonus offer on cards of such high quality for a few specific sets, should you choose to send them into our buylist. We generally offer 10% more on BGS/PSA 9 Unlimited/Antiquities/Legends cards and 15% more on BGS/PSA 9 Alpha/Beta/Arabian Nights cards than our NM-M buylist prices. We say generally because there are rare times when we receive a BGS/PSA 9 that seems to have been mis-graded that we cannot give the bonus to.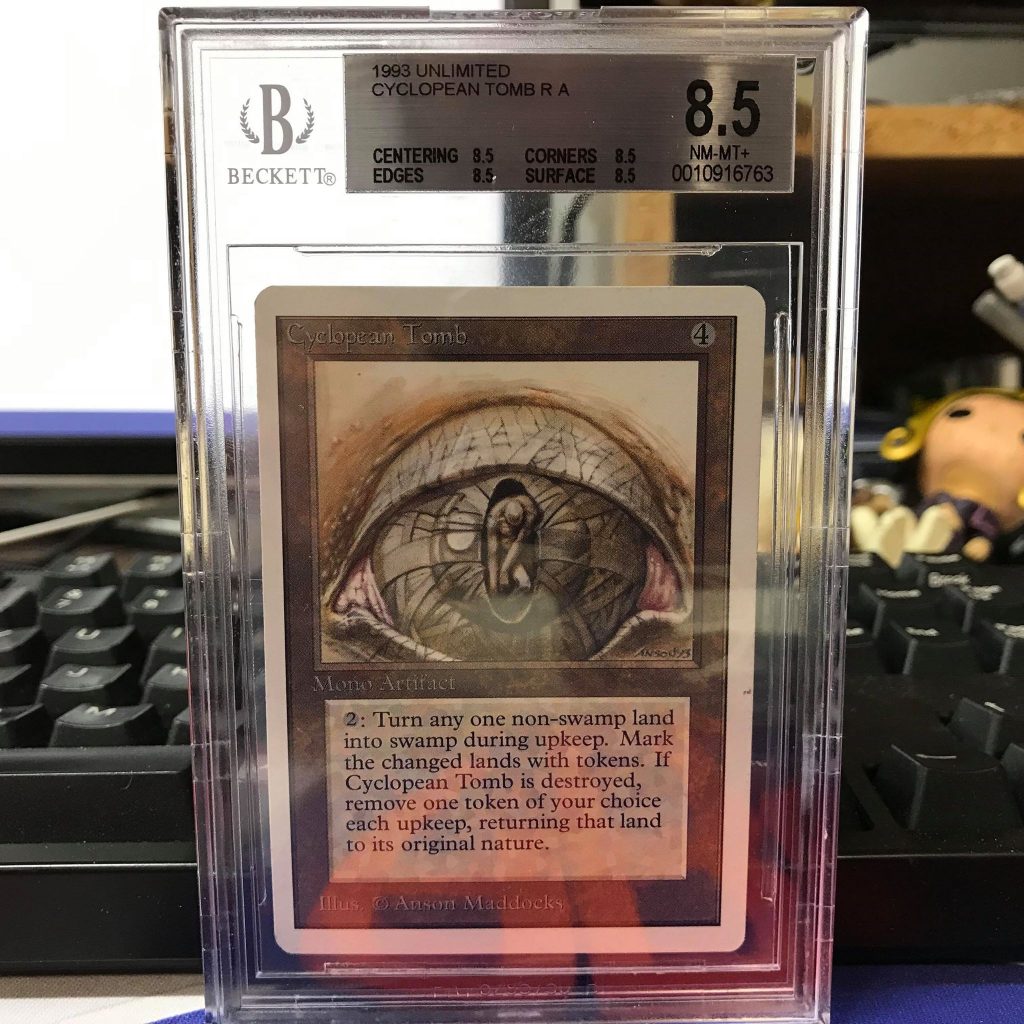 However, I must mention that we do not purchase these for the grade on the slab, but for the condition of the card inside. While the graders at PSA and BGS are experienced professionals, our grading standards for Magic cards are a bit more stringent. Here's a great example of what I'm getting at. This Cyclopean Tomb bears a BGS 8.5 grade, rated NM-MT+. We took this particular card in at Slightly Played condition, as we like to grade the card based on its condition, rather than the number on the case. It proved incredibly difficult to get pictures of all these cards without any glare on the case, but you can see several dirt spots and instances of surface wear upon close inspection.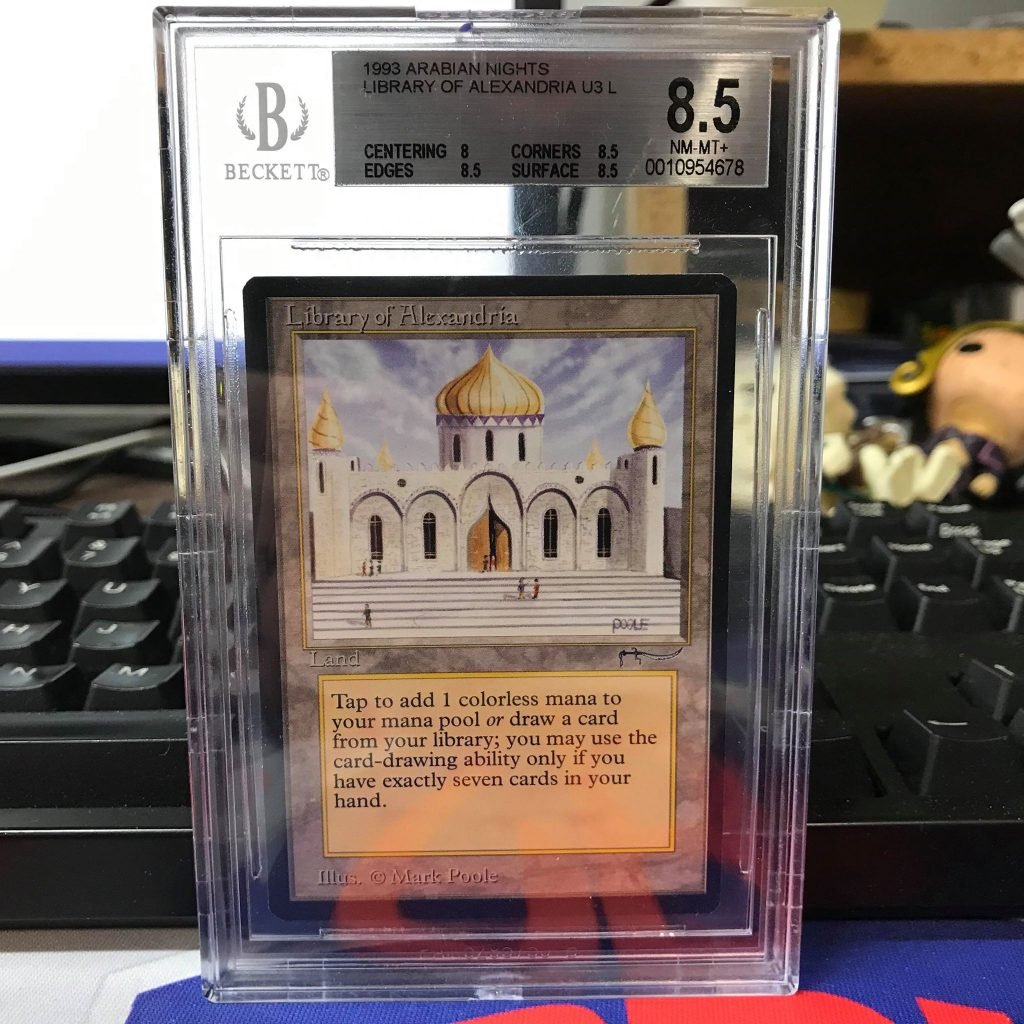 Graded cards are an awesome addition to any collection. We've got a wide array of Graded selections to choose from. If you're looking for a specific card, feel free to type it in the search bar at the top of the page to see if we've got it in stock! You can even filter the results to look for BGS or PSA.
Cool Stuff We Bought This Week
It was a fantastic week for Vintage cards, and I picked out the best ones to share with you to bring it on home. I absolutely love seeing Summer Magic cards, as I get to see very few of them in comparison to the average Revised fare I'm used to. This will the mark the first Sol Ring and Dark Ritual I've got a chance to get my mitts on!
Speaking of firsts, that Alpha Counterspell came in on Thursday, and was probably the best one I've ever seen outside of a slab. Last but not least is the crimped Beta Tropical Island, a real one of a kind item! Crimped cards aren't uncommon in the population of ABUR cards, but it's cool to see the mishap show up on a high-profile rare such as this.
That's all I've got for you this week. Let me know in the comments what you think of the new format or some stuff you'd like to see in the future. As always, you can follow me on Twitter @chroberry or Instagram @chroberrymtg if you want to see extra goodies and spoilers for next week's article. Peace!