Hey all, it's Friday once again, and that means it's time to take a look at the Cool Stuff We Bought This Week! We're in the thick of the backed-up mail from the holidays, and that means I get to show off some insane Vintage piles, as well as some sweet sealed product. Between religiously checking Ravnica Allegiance spoilers and sorting through a few thousand Korean cards (YIKES), I was able to snap some cool photos. Let's take a look!
First off, we've got a card that we don't see too often these days, a Judge Foil Force of Will. Released in the 2014 Judge promo series, right before the new border change that was brought about in M15, this remains the only printing of Force of Will featuring Matt Stewart's art. The high contrast of colors makes for a gorgeous foil, with this particular card being very clean and crisp at Near Mint.
Every green mage's dream, a Near Mint Judge Foil Gaea's Cradle. A staple in Legacy Elves and green Commander decks alike, Cradle's ability to add incredible amounts of mana makes it highly desirable for casting big spells. Interesting about this edition is that Gaea's Cradle is a Reserved List card, and yet has a reprinting in a Judge Foil. Previous versions of the Reserved List gave an exception for Premium Foil cards, but this loophole was later closed in 2010 in the wake of Mox Diamond and Phyrexian Negator reprints that received highly negative reception in the player base.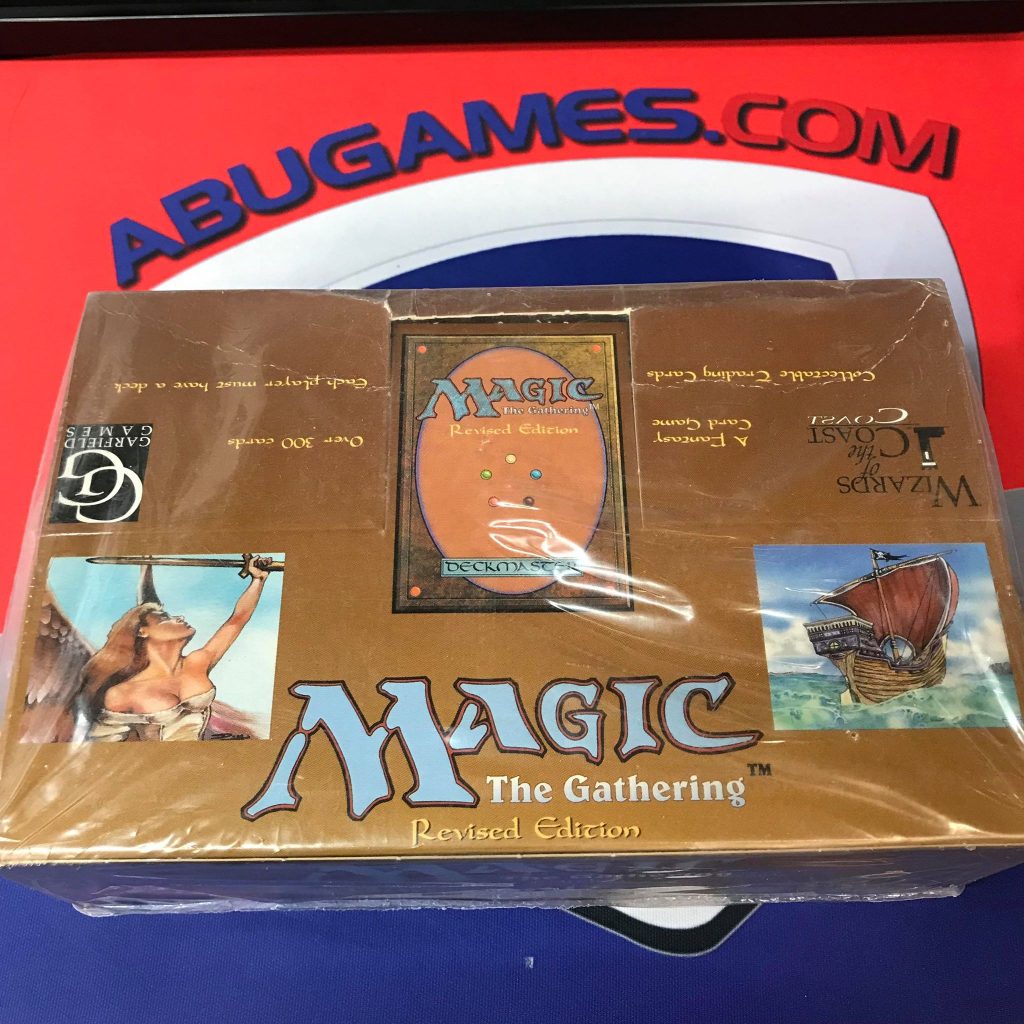 Next up, we have a sealed box of Revised. Honestly, I didn't think I'd ever see one of these again in my time at ABU, but here one is. The shrink wrap was a little frayed from aging, and the corners were less than sharp, but the contents inside appear to be intact. Just think, there could be a good amount of Dual Lands within, along with other goodies like Wheel of Fortune and Demonic Tutor. They all could be yours for the low, low price of $8,799.99. Enticing, no? This week is also the start of our Cash Rewards Program, which means discounts on cool products like this!
Another sealed product gem is this box of International Collector's Edition. Quite a bit more expensive at a cool $14k, but this box guarantees you a square cornered set, including every card in the ABU sets. Collector's Edition sets have an estimated print run of about 10,000 copies, with approximately 5,000 of the International Edition. I'd wager that a far smaller number of them are still complete, and even fewer are still in the shrink wrap like this one.
And now, for something a little different. Each week, I get the chance to look at several cool buylists, often containing a bunch of rare and expensive cards that our customers like to trade in. While I don't have the space to talk about all of the cards individually, they say a picture's worth a thousand words, so here's a few thousand: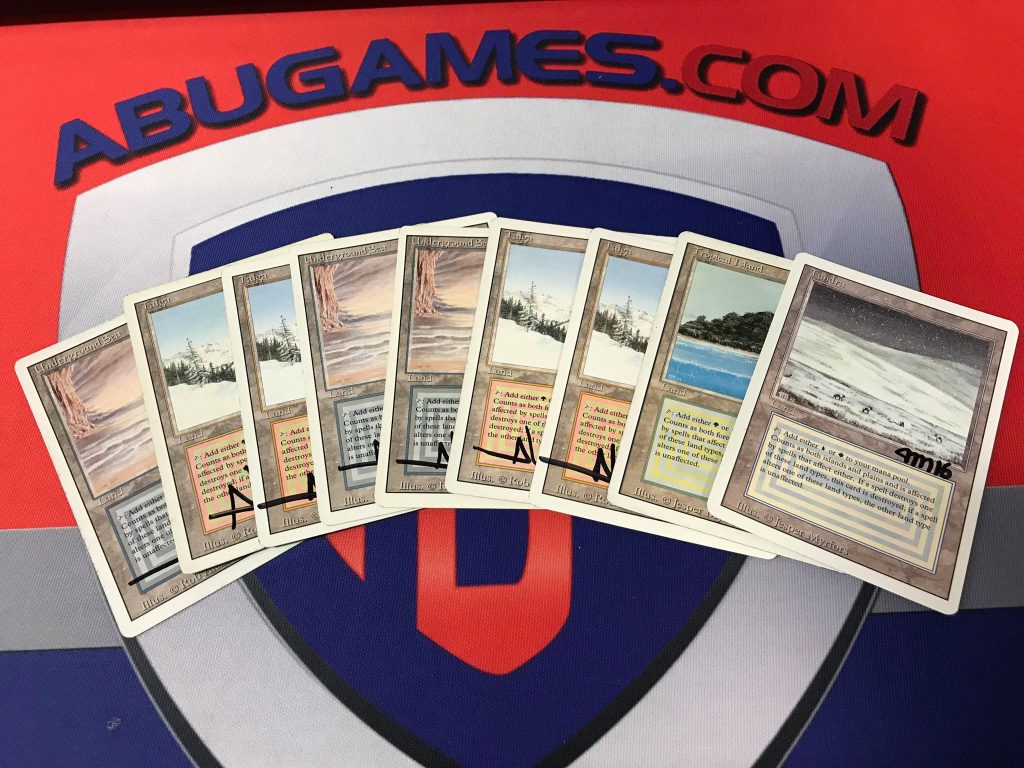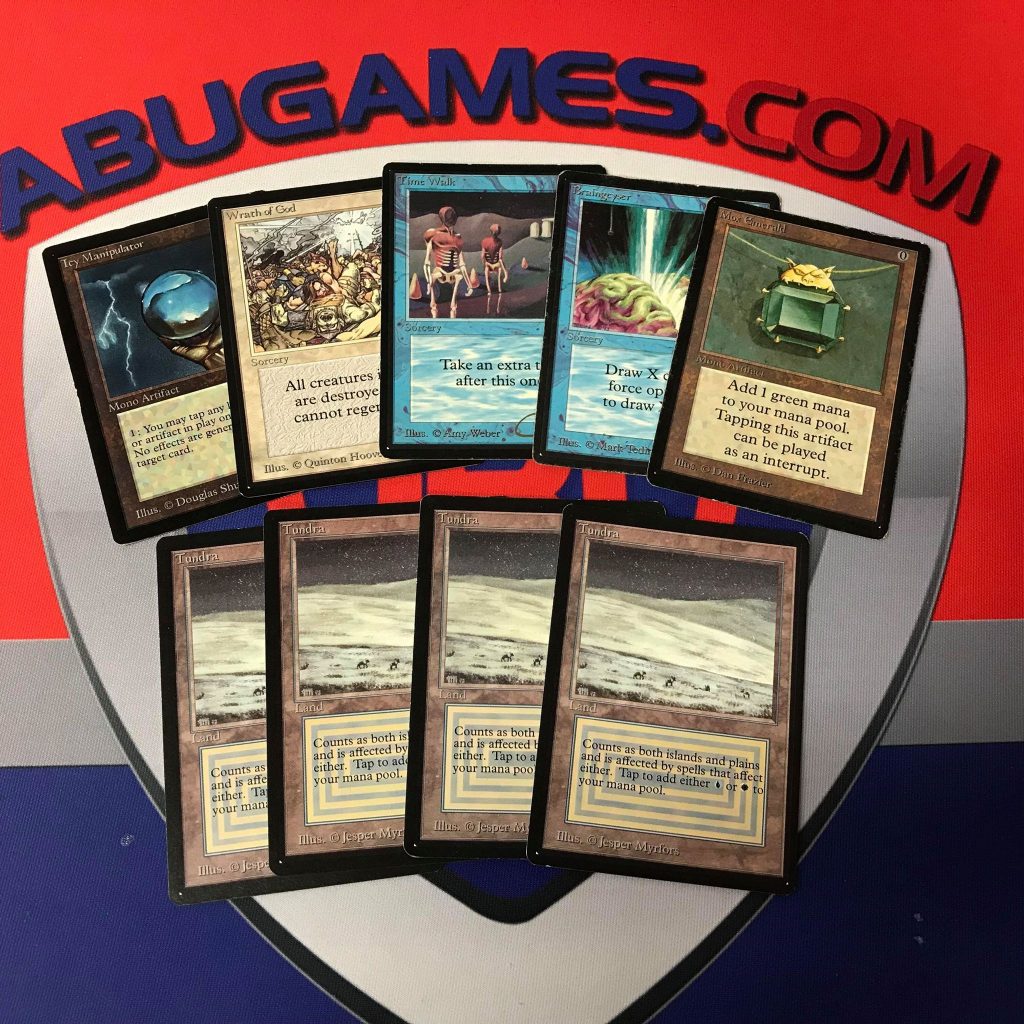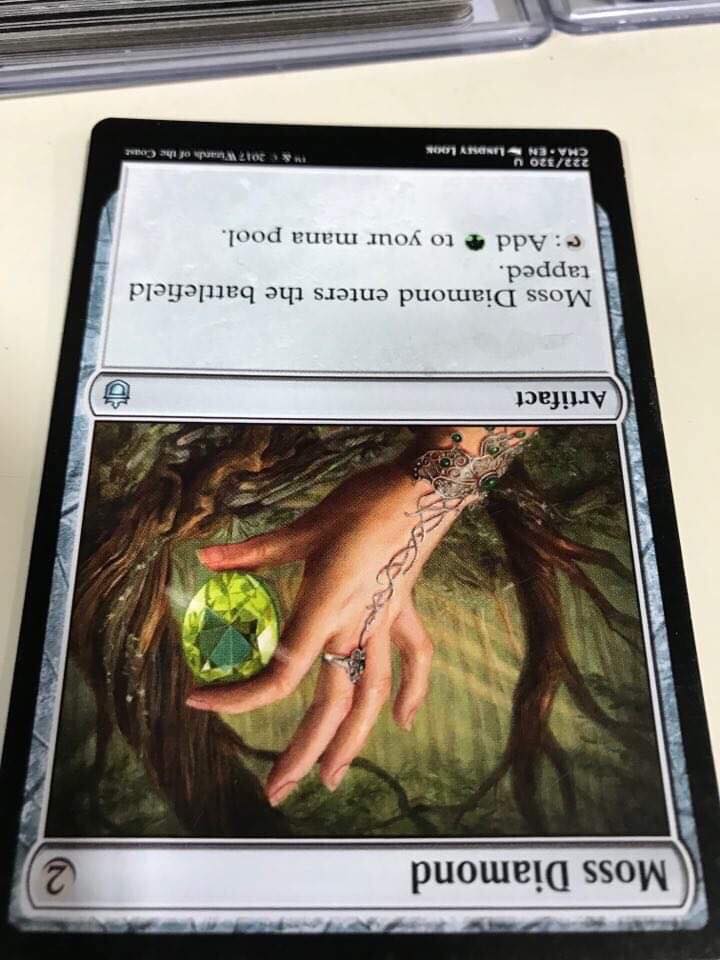 That wraps up the second week of the year. I'll be gearing up for our Win-A-Dual: Savannah Legacy tournament tomorrow, and I hope to see some of you there. Join me next Friday to get another sweet dosage of cool Magical Cards. As always, you can follow me on Twitter @chroberry or Instagram @chroberrymtg if you want to see extra goodies and spoilers for next week's article.